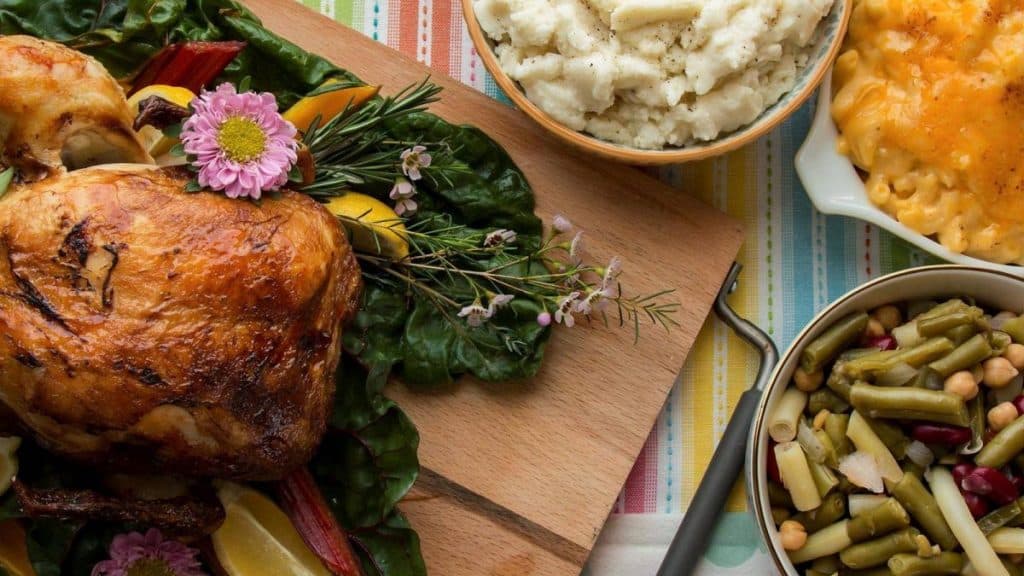 Print
Lemon And Herb Roasted Chicken
Ingredients
1 6pound fryer chicken
4 tablespoons unsalted butter, softened
1 small yellow onion, quartered
1 lemon, quartered
2 sprigs each of fresh thyme, rosemary and oregano
Salt and pepper to taste
Instructions
Preheat oven to 450 degrees Fahrenheit. Place chicken in a roasting pan or large casserole dish.

Coat the chicken with the butter, both on top of and under the skin.

Season the outside and the cavity with salt and pepper.

Fill the cavity of the chicken with onion, lemon and herbs.

Roast for 30 minutes.

Lower oven temperature to 400 degrees for the remaining hour of cooking. *

Serve and enjoy with Paisley Farm Four or Five Bean Salad and your other holiday favorites!
Additional Notes
*Your chicken should reach an internal temperature of 165 degrees Fahrenheit and the juices should run clear when cut before serving. Place a meat thermometer between the leg and thigh for an accurate reading.