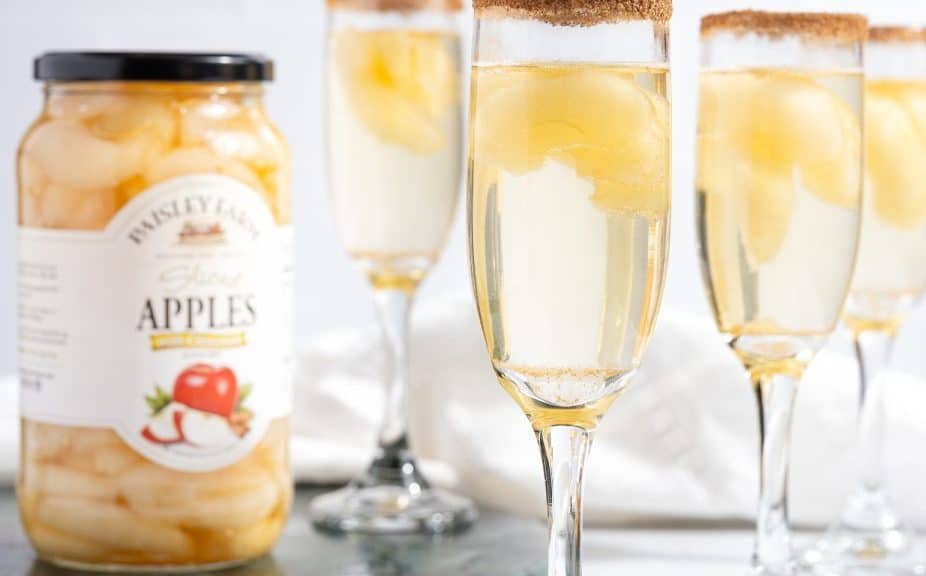 Print
Paisley Farm Apple Cinnamon Mocktail
Ingredients
1 cup of juice from Paisley Farm Sliced Apples with Cinnamon
12oz (or half bottle) of Sparkling White Grape Juice
1 dozen slices of apples from Paisley Farm Sliced Apples with Cinnamon
1 cup cinnamon
1 cup sugar
Instructions
Take cinnamon and sugar and mix together on a plate.

Use wet paper towel to make rim of glasses wet. Stick in cinnamon/sugar mixture on the plate.

Pour 2 oz juice from Sliced Apples with Cinnamon into each glass

Top off with 3 oz Sparkling White Grape Juice

Put 2 – 3 slices of Apples into each glass as garnish

Serve and Sip. Cheers!