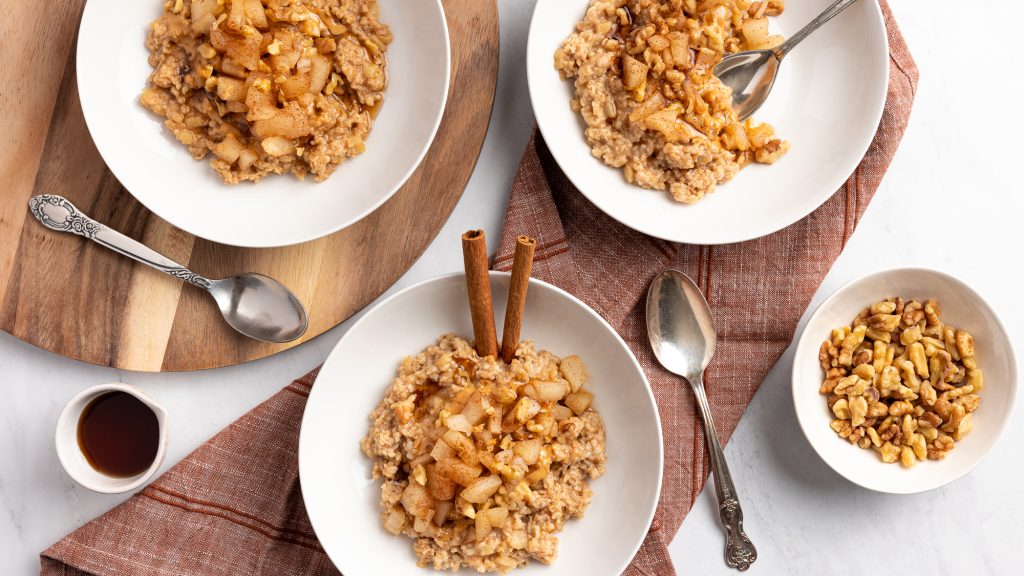 Print
Paisley Farm Apple Cinnamon Oatmeal
Ingredients
1 cup Paisley Farm Sliced Apples with Cinnamon
1 cup rolled oats
2 cups of water
A pinch of salt
2 Tbs Pure Maple Syrup
¼ cup pecans or walnuts
Instructions
Combine the apple, oats, and salt in a large, microwave safe bowl and stir in water.

Cover and seal with plastic wrap or a tight-fitting lid and heat in the microwave on high until most of the liquid is absorbed, about 8 minutes.

Stir in maple syrup.

Divide between 2 bowls and top with nuts of your choice.

Serve and Enjoy!