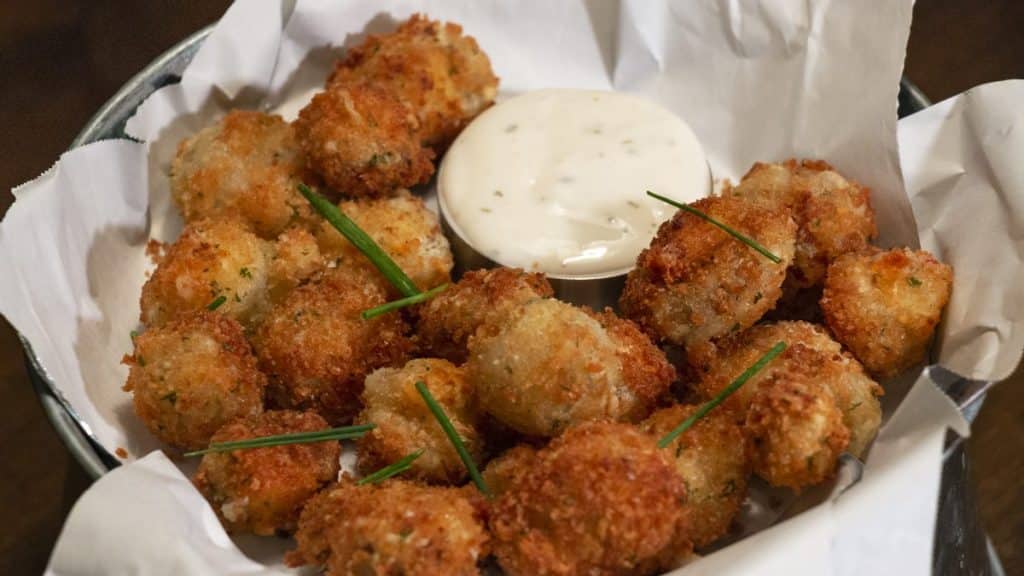 Print
Ingredients
2 cups Paisley Farms Garlic-marinated Mushrooms, drained well
Pepper jack cheese, cut into ¼ - inch cubes
1 cup corn starch
1 egg
1 cup panko bread crumbs
oil, frying
Instructions
Remove stems from mushrooms and replace each with a cube of pepper jack cheese.

In a large pot, heat 1-2 inches of oil over medium heat.

Put cornstarch, egg (whisked), and panko in three separate bowls.

Dredge stuffed mushrooms in cornstarch, soak in egg and then coat in panko.

Fry until golden brown, (about 2 minutes).

Drain and finish with a pinch of salt. Enjoy!