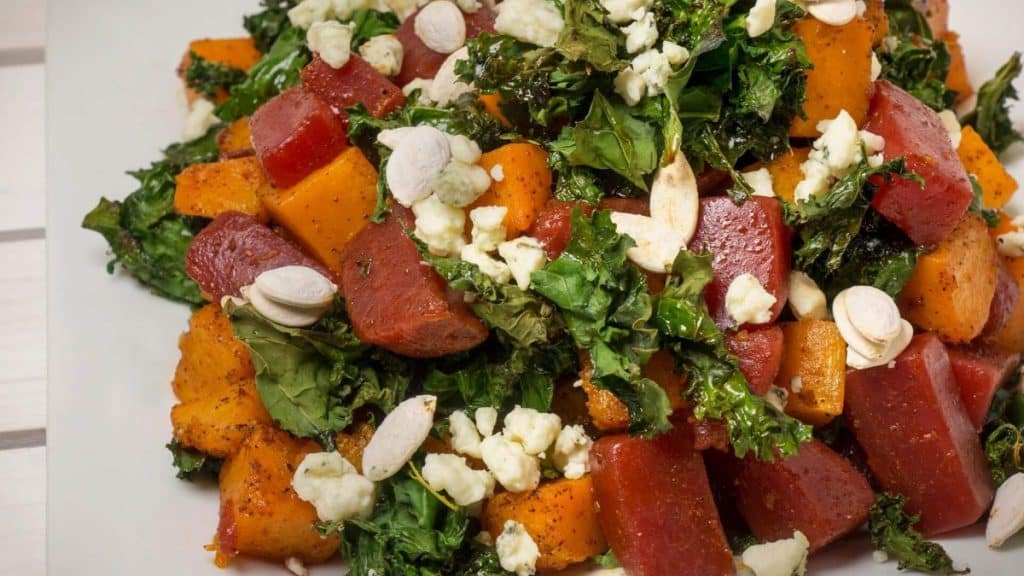 Print
Roasted Pumpkin And Beet Salad
Paisley Farm Sweet Pickled Beets, drained
Ingredients
1 medium pumpkin, cubed (about 3 cups)
1 jar Paisley Farm Sweet Pickled Beets, drained
1 bunch kale, chopped (about 3 cups)
2 leeks, sliced
½ cup blue cheese, crumbled
½ cup toasted pumpkin seeds
3-4 tablespoons chili powder
Salt and pepper to taste
Olive oil, as needed
Instructions
Coat pumpkin, kale and leeks with olive oil, and season chili powder, salt and pepper.

Roast in a 400⁰F preheated oven for 25-30 minutes, until tender. During the last ten minutes of cooking, add Paisley Farm Sweet Pickled Beets, to warm through.

Remove from oven and top with blue cheese and pumpkin seeds.

Serve warm and enjoy!