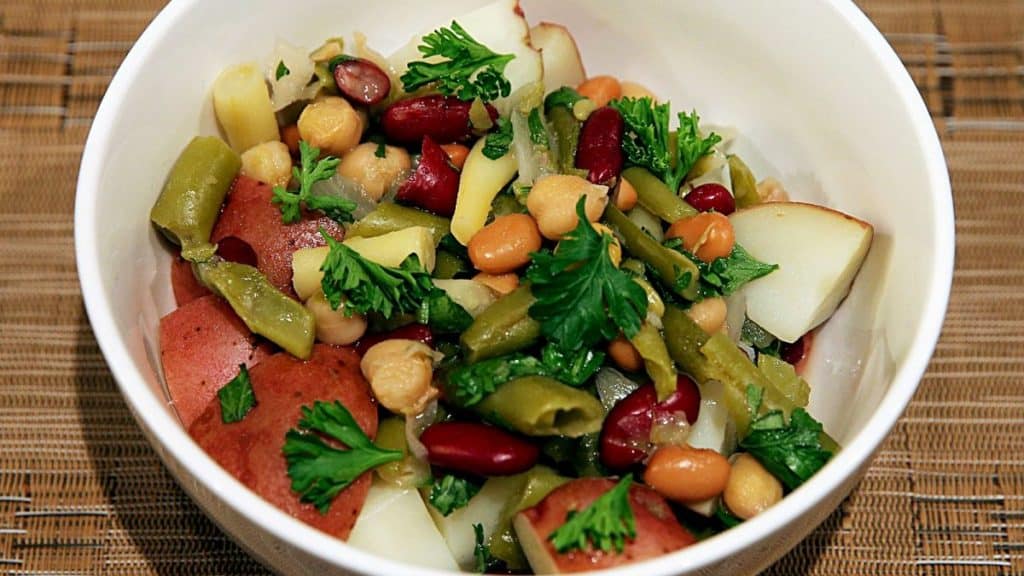 Print
Paisley Farm Five Bean And Red Potato Salad
Ingredients
18 oz (half jar of 35 oz) Paisley Farm Five Bean Salad with juice
2 cups Red Potatoes (quartered)
2 tsp Dijon mustard
1/4 cup Parsley (roughly chopped)
Instructions
Take quartered red potatoes, put in saucepan and cover in water.

Bring to a boil on a medium heat. Cook potatoes until they are partially cooked, not mushy or too soft.

Remove from heat, drain, and put into separate bowl.

Take your Paisley Farm Five Bean Salad, dijon mustard, and parsley and add that on top of the potatoes.

Stir together.