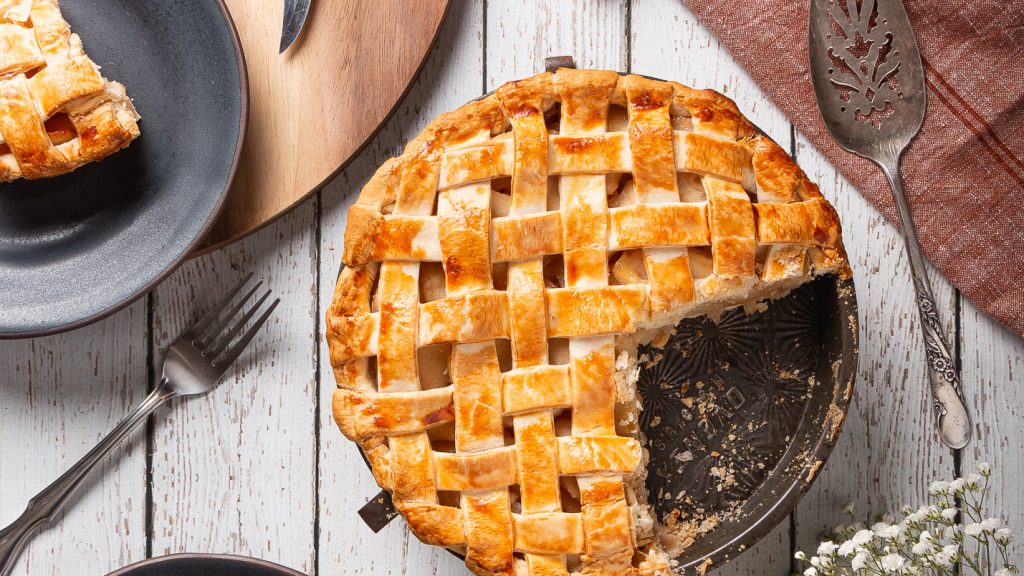 Print
Grandma G's Apple Cinnamon Pie
Ingredients
1 jar Paisley Farm Sliced Apples with Cinnamon, drained
¼ cup Granulated Sugar
¼ cup Light Brown Sugar, packed
3 Tbsp All Purpose Flour
¼ tsp. Nutmeg
1 Pre-Made Pie Crust
1 egg
Instructions
Preheat the oven at 375 degrees.

In a large bowl mix together drained Paisley Farm Sliced Apples with Cinnamon, sugar, brown sugar, flour, and nutmeg.

Line pie dish with the pie crust and add in apple mixture. Add 5 thin slices of butter around top of the pie filling before putting on the top crust.

Beat 1 egg until fluffy and egg wash top of the crust and sprinkle with sugar.

Bake at 375 degrees for 30-40 minutes and up the temperature to 400 for about 10 minutes.

Remove from the oven and let cool. Slice and enjoy!