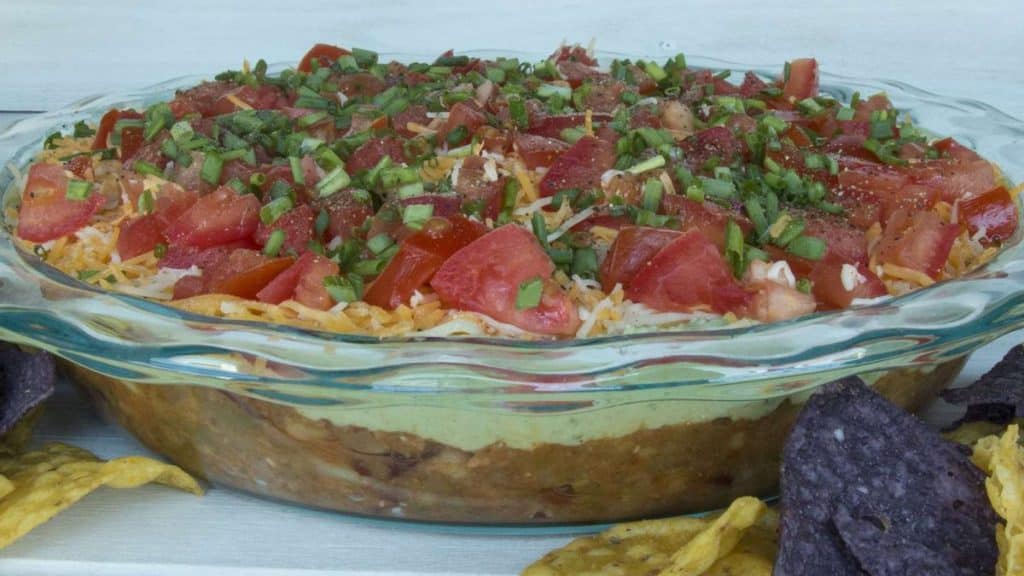 Five Bean Taco Dip
with Paisley Farm Five Bean Salad, drained and rinsed
Ingredients
1 24oz jar Paisley Farms Five Bean Salad, drained and rinsed
1 2.5oz packet of taco seasoning
1 tablespoon hot sauce
2 avocados
½ cup sour cream
2 cups shredded Mexican cheese
2 tomatoes, diced
3 tablespoons chopped chives or green onions
Instructions
Mash together drained five bean salad, taco seasoning and hot sauce, until they resemble the texture of

refried beans. Place in the bottom of a shallow bowl or pie pan.

Mash avocados with sour cream. Top bean layer with avocado mixture.

Top with shredded cheese, diced tomatoes, and chopped chives.

Serve with tortilla chips and enjoy!