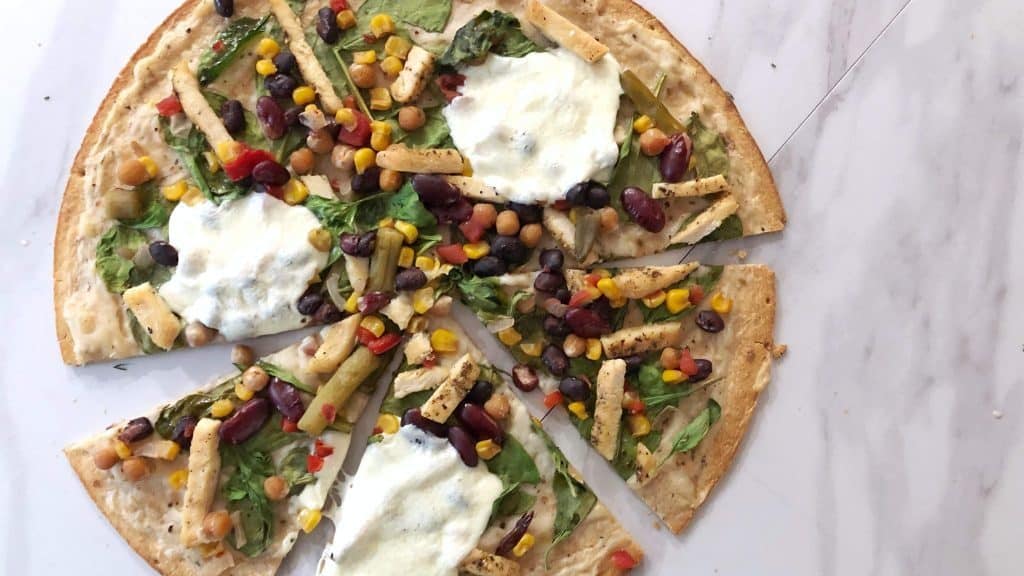 Print
Five Bean Salad Pie
This recipe was created by EatinAsian for The Paisley Farm Recipe Challenge.
Ingredients
1 12 inch Thin pizza crust
3/4 cup Paisley Farm Five Bean Salad
1 cup garlic and butter pizza sauce
1 cup baby spinach
1/2 cup Sliced grilled chicken
3 thick slices Fresh Mozzarella
Instructions
Cover the surface of the pizza dough with garlic and butter sauce.

Spread the baby spinach out over the white sauce.

Add the sliced grilled chicken.

On top of the chicken add the Southwest Bean Salad.

Then top if off with mozzarella.

Bake at 400 degrees for 15-18 minutes.