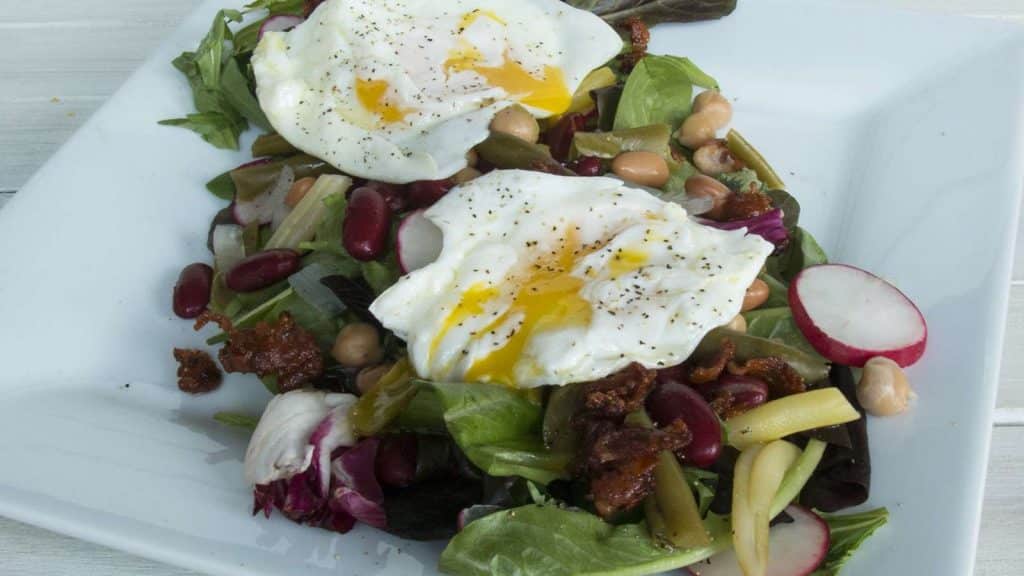 Print
Five Bean Mixed Greens Salad
With Paisley Farm Five Bean Salad, drained
Ingredients
1 24oz jar Paisley Farm Five Bean Salad, drained
6 cups mixed greens
4-5 slices bacon (optional)
1 cup sliced radish
4 eggs, in shell
1/3 cup apple cider vinegar
½ cup olive oil
Instructions
Cut the bacon into small pieces and cook until crispy, about 5 minutes. Drain and set aside.

Place a tablespoon of olive oil in a pan over medium heat. Crack each egg into a small bowl and place in

heated pan, one at a time. Cook until whites are cooked through, but yolk is still runny, flipping once.

Mix together remaining olive oil and apple cider vinegar, salt and pepper.

Toss together greens, radish slices and bacon, if using. Dress with oil and vinegar mixture. Top with

runny eggs and enjoy!