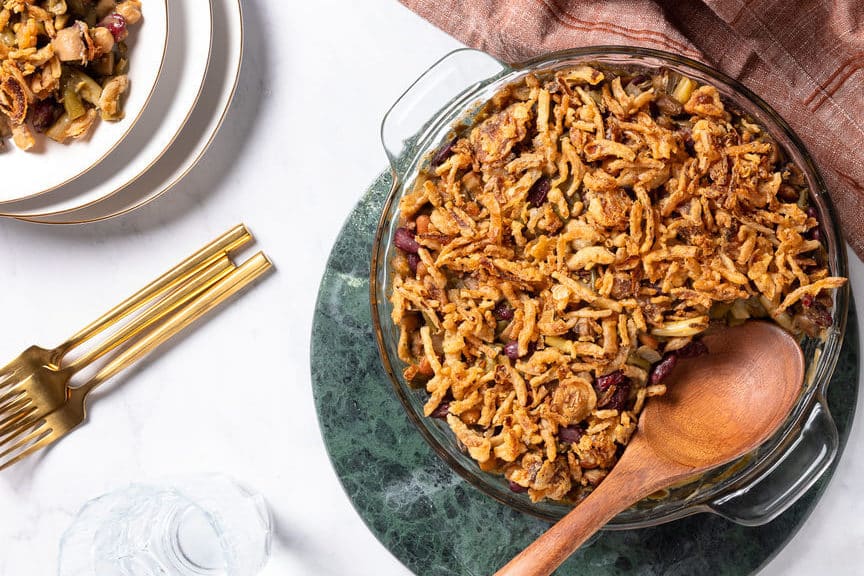 Print
Ingredients
2 24-oz jars Paisley Farm Five Bean Salad, drained well
2 cups Paisley Farm Marinated Mushrooms, drained well and chopped
2 tablespoons butter
2 tablespoon flour
1.5 cups milk
2 tablespoons dried poultry seasoning
Salt and pepper, to taste
1 cup crispy-fried onions
Instructions
Preheat oven to 350 degrees.

In a large pot, melt butter over medium heat and brown chopped mushrooms. Stir in beans. Sprinkle with flour to coat.

Stir in milk and seasoning. Allow to simmer until thick. Transfer mixture to a baking dish and top with crispy onions. Bake for 30 minutes.

Enjoy!