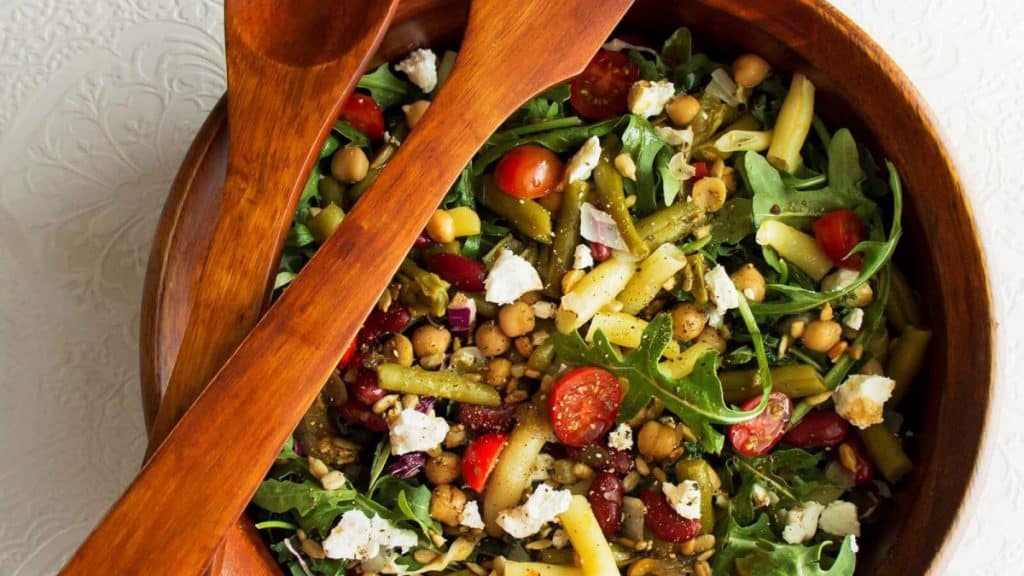 Print
Easy Spring Bean Salad Recipe
With Four or Five Bean Salad
Ingredients
4 cups hearty greens such as arugula and kale
2 cups Paisley Farm Four or Five Bean Salad, drained
1 cup cherry tomatoes, cut in half
¼ cup Balsamic vinegar
½ cup olive oil
Salt and pepper, to taste
4oz goat cheese, crumbled
¼ cup sunflower seeds
Instructions
In a large salad bowl,

toss together greens, Paisley Farm Bean Salad, and tomatoes.

Drizzle on vinegar and oil,

then season with salt and pepper to taste before tossing once more.

Top with goat cheese and sunflower seeds.

Serve and enjoy as a quick lunch or easy dinner side dish!