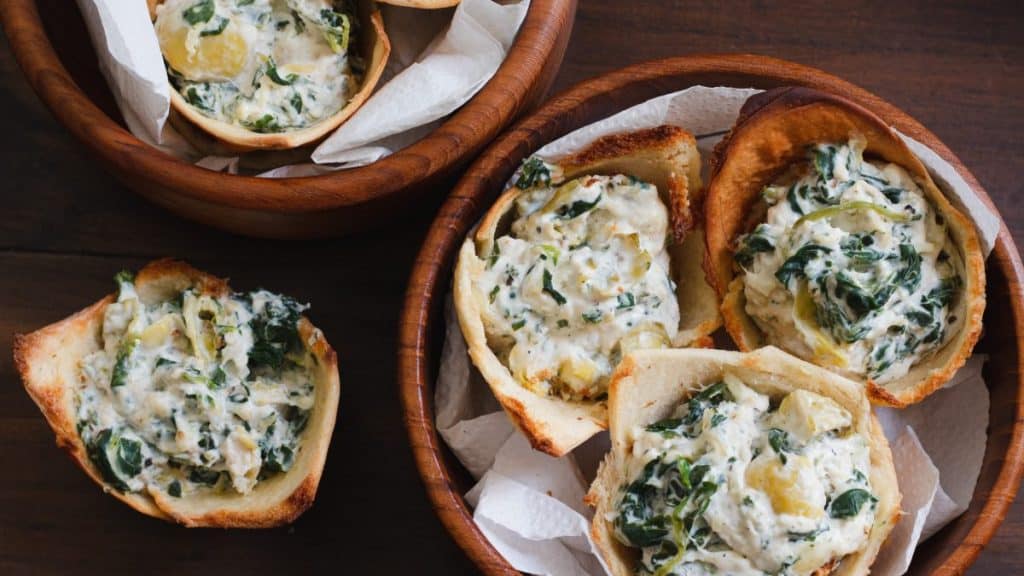 Print
Easy Spinach Dip Puffs
This recipe was created by Mommy Enterprises for The Paisley Farm Recipe Challenge.
Ingredients
1/2 cup frozen spinach (drained) thawed & packed
1 cup cream cheese softened
1/2 cup Paisley Farm Dilled Brussels Sprouts chopped
2 tbs Parmesan cheese grated
1/2 tsp garlic powder
1/2 cup Mozzarella Cheese
1 Crescent Dough Sheet
Instructions
In a bowl add the spinach, cream cheese, brussels sprouts, Parmesan cheese, garlic powder and 1/4 cup of the Mozzarella cheese. Stir well and set aside.

Roll out the crescent dough sheet and cut into 2"x2" squares. Press each square into each of the wells on a mini muffin tin.

Spoon a small amount of the spinach dip mixture into each of the wells in the muffin tin inside the Crescent dough. Gently press mixture down in each of the wells and add a pinch of Mozzarella cheese on top.

Bake at 375 for 15 minutes or until dough is golden brown. Remove from oven, allow to cool for a couple minutes, serve and enjoy!