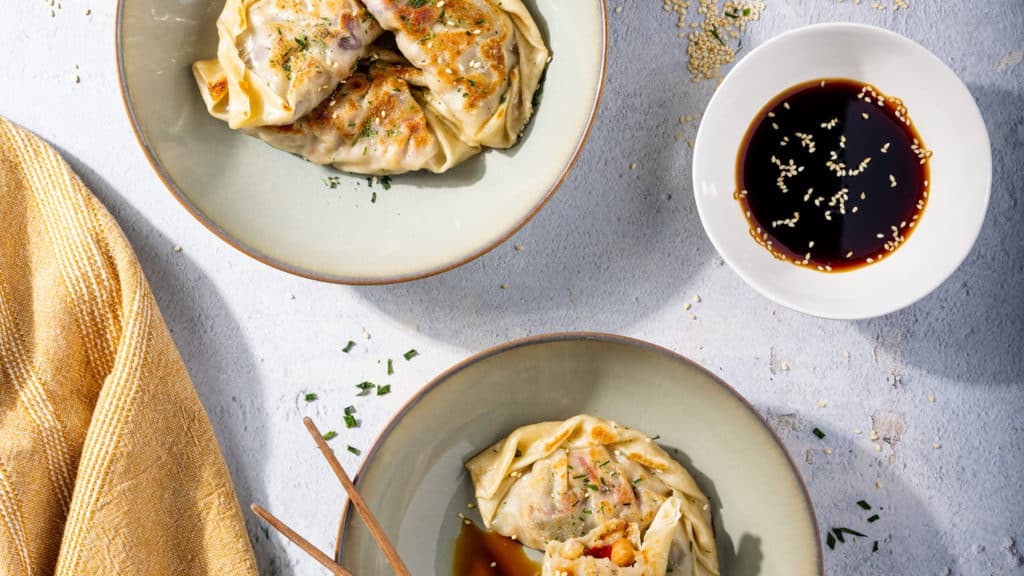 Print
Easy Asian Bean Salad Pot-Stickers
Ingredients
2 cups Paisley Farm Asian Bean Salad, drained
1 ½ tablespoons fresh ginger, minced
2 teaspoons sesame oil
8 large wonton wrappers
Soy sauce, for serving
Instructions
In a medium bowl, mix together bean salad, ginger and sesame oil.

Place heaping spoonful of bean mixture in the center of a large wonton wrapper and seal edges together using a small amount of water to dampen wrapper, forming a triangular pouch.

Pleat the top of the dumpling by folding the excess wrapper over itself, starting on one side of the dumpling, and ending on the other.

Once all dumplings are formed, heat 2 tablespoons of light oil in a large pan*, over medium heat. Place dumplings, seam side up, in the heated pan and add 2 tablespoons of water. Cover immediately to steam. Cook for 8 minutes, or until wrappers are tender, and remove lid. Allow the bottom of the potstickers to brown before plating.

Served with soy sauce and enjoy!
Additional Notes
*If your pan is not large enough, work in batches, to ensure even cooking.