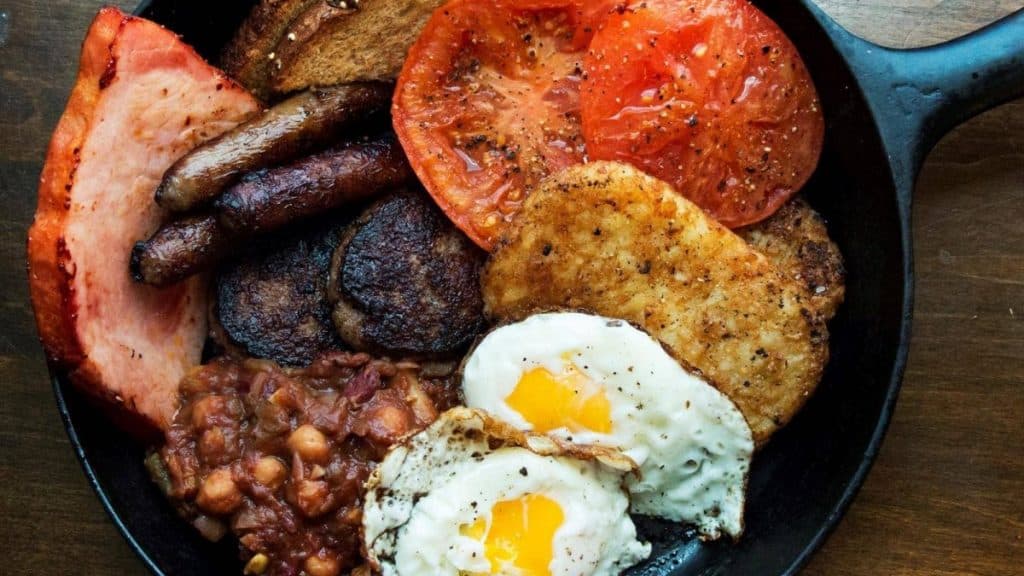 Print
Classic Irish Fry-up With Baked Bean Salad
Paisley Farm Four Bean Salad, drained
Ingredients
1 24oz jar Paisley Farm Four Bean Salad, drained (or Five Bean Salad)
1 small onion, diced
2 garlic cloves, minced
2 teaspoons tomato paste
3 cups tomato sauce
2 tablespoons brown sugar
2 tablespoons apple cider vinegar
1 pinch ground clove
Salt and pepper, to taste
Instructions
In a medium sauce pot add beans, onion and garlic. Cook over medium heat until onions are soft.

Add tomato paste and cook for one minute, before adding remaining ingredients. Let simmer over medium-

low heat for 40 minutes to allow flavors to meld.

Serve and enjoy with traditional Full Irish Breakfast; accompany with your choice of ham, sausages, fried

eggs, tomato, toast and potatoes. Cheers!