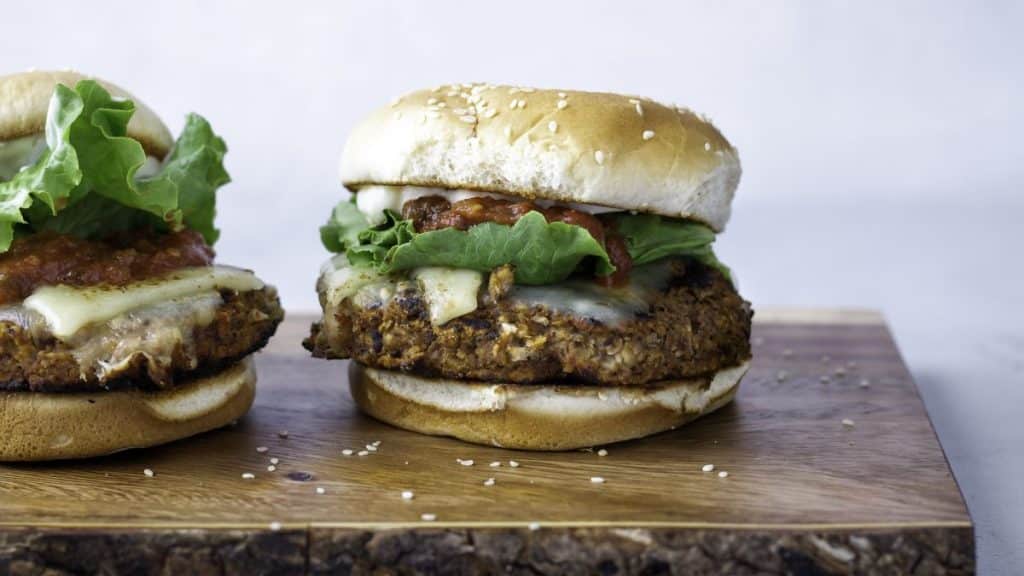 Print
Bean Salad Burgers
A Meat Alternative Recipe
Ingredients
1 24-oz jar of Paisley Farm Five Bean Salad, drained
1 egg
1 cup quick oats
½ cup onion, chopped
2 tablespoons steak seasoning
4 hamburger buns
4 slices pepper jack cheese
Lettuce
Salsa
Mayonnaise
Instructions
In a food processor or blender, blend together bean salad and egg. Using a spatula, stir in chopped onions and oats. Allow to rest in refrigerator at least 6 hours or overnight.

When ready to cook, form bean mixture into 4 patties and season each side with steak seasoning.

Sear in a skillet over medium heat, until golden brown on both sides. Top with cheese and melt.

Serve on toasted buns with lettuce, salsa and mayonnaise.