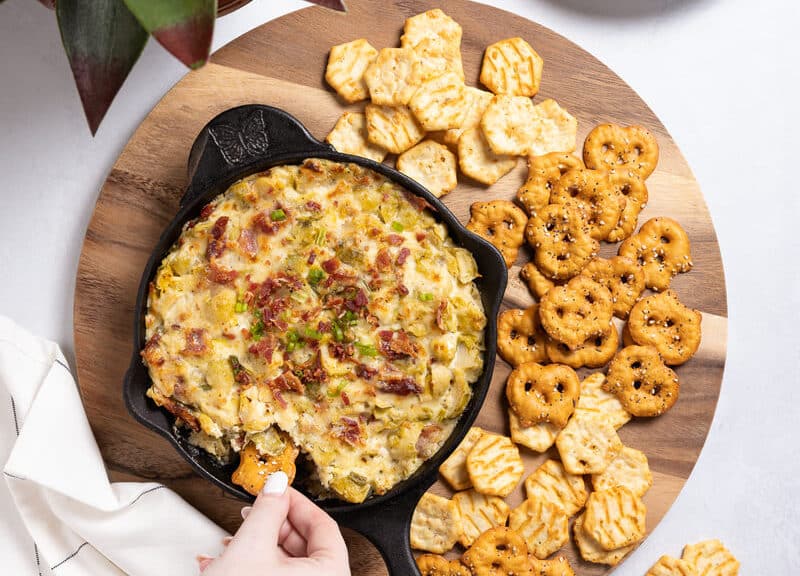 Print
Bacon, Brussels Sprouts and Garlic Cheese Dip
This recipe was created by Sparkle Living for The Paisley Farm Recipe Challenge.
Ingredients
1 jar Paisley Farm Dilled Brussels Sprouts
4 slices thick bacon, cooked and crumbled
2 cups shredded mozzarella cheese
1/2 cup sour cream
1/4 cup mayonnaise
1/4 cup green onion, chopped
1 tablespoon garlic powder
1 teaspoon black pepper
Instructions
Preheat oven to 425F.

Drain Dilled Brussels Sprouts and cut into quarters.

Place all ingredients into a bowl and mix together well.

Place dip into 8 inch skillet and bake for 15 - 20 minutes.

Serve hot with bread, chips or vegetables.