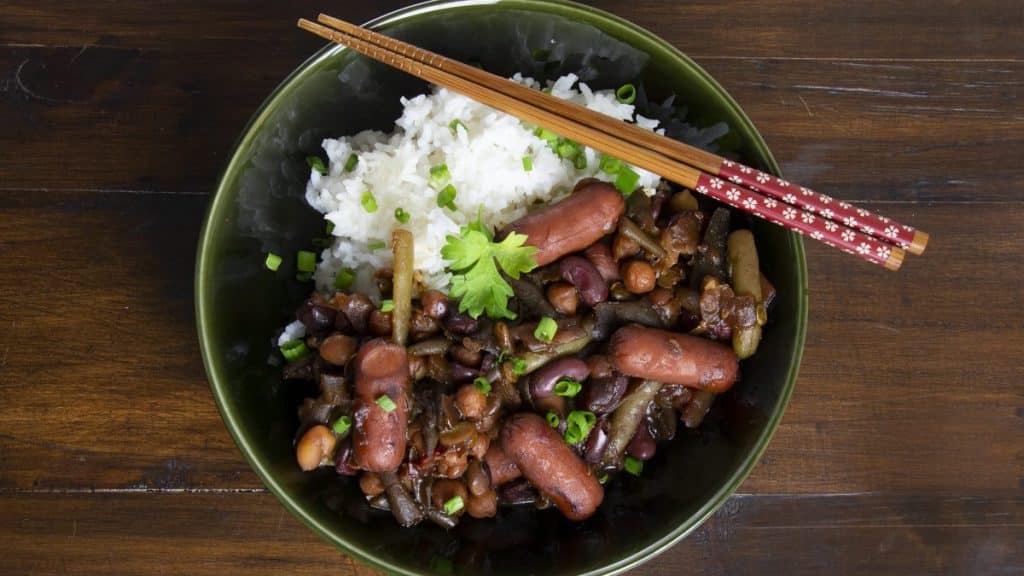 Print
Ingredients
1 24-oz jar Paisley Farm Asian Bean Salad, drained
1 14-oz package cocktail sausages
½ cup Soy sauce
½ cup water
3 tablespoons molasses
1 tablespoon fresh ginger, grated
2 cups rice, cooked
Instructions
Heat a large pot* over medium heat. Add cocktail sausages and brown. Stir in all remaining ingredients, except rice. Simmer over medium heat, allowing flavors to meld.

Serve over cooked rice and enjoy!

In an Instant Pot:

Using the manual setting, combine all ingredients, except rice and lock lid in to place. Set for 20 minutes. Serve over cooed rice and enjoy!